The Ward Swingle Cursus is a five-day long course for conductors of pop and jazz choirs, which will take place for the third time in the summer of 2021 from the 26th to 30st of July. For these five days you will be working with top conductors to develop your conducting skills. The course is aimed at conservatory students, people who have completed a professional qualification in music, and people with extensive experience of conducting. The course is limited to twenty-five participants.
This year for the first time, conductors from other countries than The Netherlands can enrol for the summer week. Therefore, all classes will be in English.
The Ward Swingle Cursus is organised by the Stichting Close Range.
Where did the name originate?
The Ward Swingle Cursus is named after Ward Swingle. He was the artistic leader and arranger of the well-known vocal group The Swingle Singers. In the sixties, they became famous with their 'Jazz Sebastian Bach' music, which used subtle swing feel and scat sounds to perform Bach. In the seventies and eighties, the group led with a broad scale of vocal styles, all arranged by Swingle. He died in 2015, aged 87.
What do previous participants say?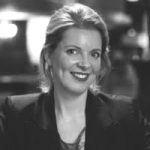 "If you want to expand your toolbox as a conductor, the Ward Swingle Cursus is really an absolute must. Regardless of your level, you will learn practical tools which you can use with your own choir directly. In the theory lessons and the practicums you will gain a lot of knowledge through watching the inspiring teachers and by trying it yourself. Apart from that, you will learn from the skills – and sometimes the mistakes – of your fellow participants. In between the lessons, you can discuss life as a conductor in real depth with them. In this way, during the Ward Swingle Cursus you will learn from anyone at any moment."
Mathilde van de Veen, conductor of Lage Dames Hoge Heren and of Jazzkoor Enschede (participant in both 2018 and 2019)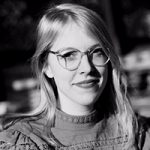 "This is the second time I participated in the Ward Swingle Cursus and it was with a good reason: in a single week Tijs and Ruben convey a considerable amount of information, in which they pay attention to personal development as well as to the development of the group as a whole. Personally, I appreciate very much that there is a lot of focus on knowledge of genre and style and on how this knowledge may be used. The conductor of a jazz and pop choir can apply this straight away.
Another fine feature is that with the other participants you are forming a good singing ensemble. Conclusion: you can develop your skills as a conductor as well as yourself as a musician."
Rolinde Zieverink, conductor of Firma Vocaal and The Joy (participant in 2019)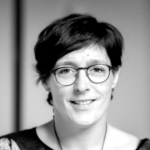 "In the Ward Swingle Cursus, I've learned to rehearse more effectively: to achieve better results using less energy, both technically and creatively as well as musically and how to articulate exactly what you want in a short sentence to the singers.
And how delightful it is to sing for five days with choral singers of your own level! Next year I will be joining again."
Anja van Lierop, conductor of Karmanath (participant in 2019)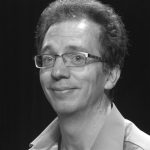 "All facets of conducting are covered here. You get sufficient chance to conduct and you get positive feedback from teachers and participants. Two superb teachers who know all there is to know about vocal pop and jazz. This course will help you discover both your strengths and your weaknesses.  Wonderful location: restful setting, lovely premises for the group lessons. A final concert in which you can show what you have learned during the week, that is a true asset."
Johan de Lombaert, conductor of Just for Fun from Mechelen in Belgium (participant in 2018)